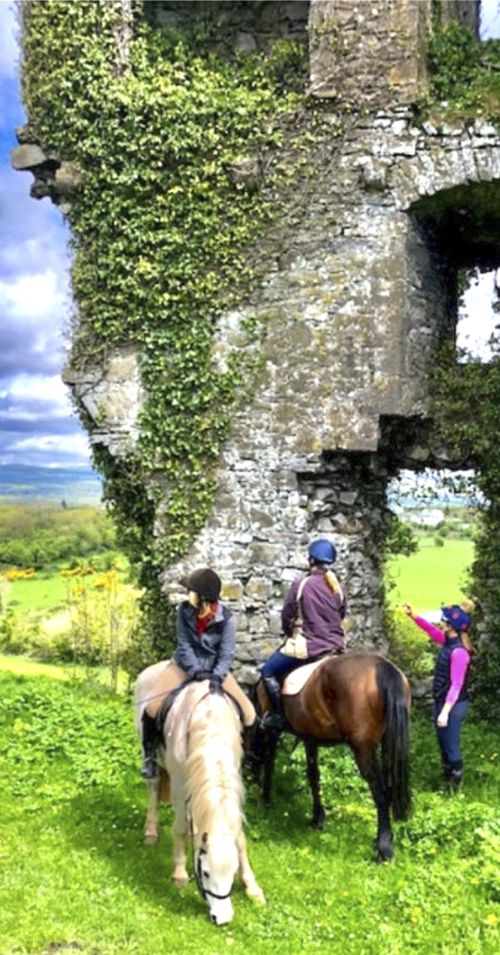 We are the Governing Body of Riding Centres
AIRE is an affiliate of Horse Sport Ireland and recognised as the governing body of Riding Centres by Failte Ireland and the Department of Agriculture, Food & Marine.
Riding Centres who wish to be approved by AIRE can fill out the form and subscribe.

Riding School Instruction
For Riding School Instruction Approval the Owner, the Manager and all Instructors require a minimum of BHS Stage 2 Complete or the new Horse Sport Ireland Level 1 NPC/NDC Coach or Irish Pony Club B+/Foundation Coach Teaching qualifications with current First Aid Responder certificate.

Trekking/Livery
For Trekking/Livery Centre Approval a minimum of BHS Stage 2 Care and Riding, or Stage 2 Trek Leader, is required. Other certificates may be valid and can be discussed with the AIRE office.

Safety
All of the above categories require current First Aid Responder, Safeguarding 1 and Garda Vetting from Horse Sport Ireland. The Children's Officer in each centre requires Safeguarding 2. The Designated Liaison Officer requires Safeguarding 3. Providers of courses in your county can be found

Insurance
All Riding Centres require Insurance and a current Health & Safety Statement. Centres require a minimum of €2.6 million Public Liability.
Fill out our Membership Form
On receipt of the Membership Form, an AIRE Advisor will contact you to arrange a visit to the centre. Your facilities, equines, tack, office, restroom and feed room will be viewed in terms of safety. Equine welfare and client safety will be paramount in this visit.
On AIRE Approval, the Riding Centre information will be displayed on the AIRE website and included in annual publications forwarded to Failte Ireland offices around the country. The Approval sign with AIRE Registration and Accident forms will be forwarded to the centre.