Full Time BHSAI required for Eco-Tourism Equestrian Centre in Galway.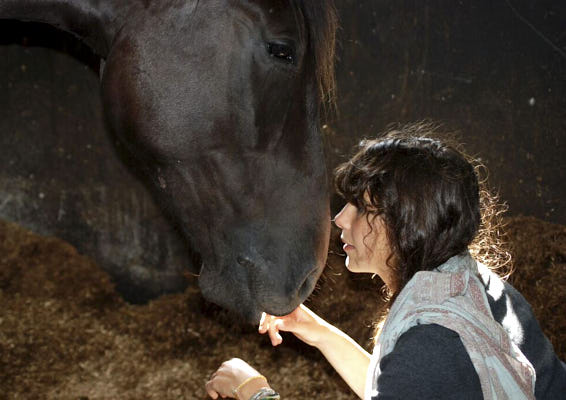 Slieve Aughty Riding Centre is seeking a full time riding instructor for its busy eco-tourism equestrian centre. The ideal candidate is enthusiastic, enjoys working with children and is able to manage a busy yard and staff. This person also shares Slieve Aughty's commitment to natural methods, including bitless riding, natural horsemanship, and gentle training.
Prior experience is a must. Applicants must have a BHSAI or equivalent qualification as our centre is AIRE approved. Garda vetting, Safeguarding 1 and FETAC level 5 first aid and CPR is a must. Must be available to work weekends. English language skills are a must and candidates from outside Ireland will be considered.
Responsibilities include:
Teaching arena and cross country lessons and guiding treks for all levels of riders
Scheduling daily rides with clients
Maintaining riding, shoeing, worming, tack repair, accident report forms, rider registration forms and other records
Communicating clearly with clients and parents of under 18 riders, including regular social media updates
Supervising other yard staff
Caring for horses and ponies
General yard work
Accommodation and/or training can be provided for the ideal candidate.
Email your CV and 3 references to Esther Zyderlaan at This email address is being protected from spambots. You need JavaScript enabled to view it.
Tracie Burroughs, wedding and event coordinator
Slieve Aughty Centre
Kylebrack West
Loughrea, Co. Galway, Ireland
+353 (0)90 9745246
www.slieveaughtycentre.com